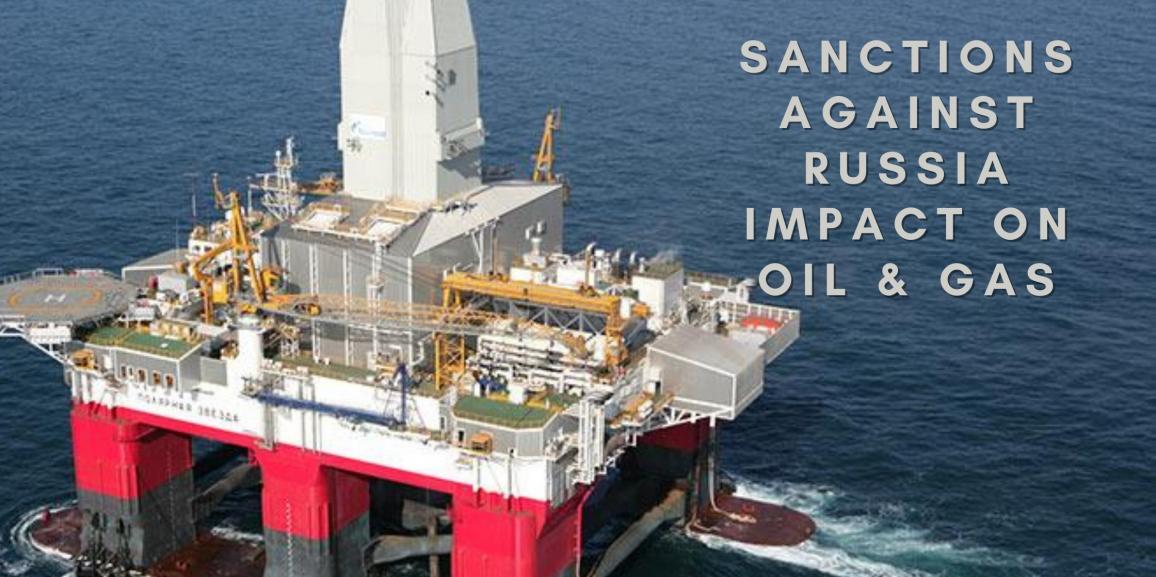 Before we get into the meat of this news post, just consider for a moment, that Russia is the second-largest producer of oil in the world. So we can expect any sanctions against Russia to have a large impact on Oil & Gas. In 2020, 7% of petroleum imports to the U.S. came from Russia.
Furthermore, Russia supplies more than one-third of the gas consumed by the European Union. Several key pipelines carrying this gas, run through the Ukraine. We can expect the impact of reduced supplies, combined with trade and financial sanctions, to severely impact the volume and price of oil and gas products produced in the region, as well as globally.
The Impact of the Invasion of Ukraine on Oil & Gas So Far
The Ruble has currently fallen to an all-time low, as Russia's financial markets have simply collapsed. And of course, the expected disruption of oil and gas production from Russia has had an impact on the price of both raw products, globally.
By Friday, 25th of February, the day after the Russian invasion of Ukraine began, the price of Brent Crude had climbed to around $105 per barrel. This is the highest the price per barrel has been since 2014. Natural gas futures shot up by 40% in Europe as well. In the U.S., the price of gas climbed above $3.50 per gallon, with pundits predicting it may yet breach the $4 per gallon mark.
What Trade Sanctions and Financial Sanctions Are Coming Into Play?
We have looked at the impact on oil and gas prices so far, simply based on the start of the invasion of Ukraine by Russia. However, now that both financial and trade sanctions against Russia have been put in place, we can expect sanctions against Russia to have a larger impact on oil and gas prices. The U.S. and its allies have already rolled out a number of financial sanctions.
The Russian finance sector is populated by state-run organisations that rely very heavily on the financial system provided by the U.S. to do business. The U.S. has now imposed sanctions that will effectively, cut off much of the Russian financial system from access to western financial infrastructure.
Every day, Russian financial institutions push around $130 billion through this U.S. banking and finance infrastructure. Around 80% of these transactions are in USD. The U.S. has now frozen all dollar assets of the Public Joint Stock Company Sberbank of Russia (Sberbank)and VTB Bank Public Joint Stock Company (VTB Bank). Similar sanctions have been applied to Otkritie, Novikom, and Sovcom.
Are More Sanctions Against Russia That Could Have an Impact on Oil & Gas Incoming?
The U.S. and NATO countries are still deliberating on what further sanctions could be applied to Russia. As we can see, currently sanctions are aimed at crippling the Russian economy by significantly reducing the capability of Russian finance companies to do business.
However, it is expected that trade sanctions will be announced at some time in the very near future, potentially within hours of this news post being written. With Russia being a large oil and gas producer, we can expect that trade sanctions will target the oil and gas industry, potentially ending Russian exports of both categories of products. This would, almost certainly, have a very large impact on the price of oil and gas, as well as derivative products, across the globe.