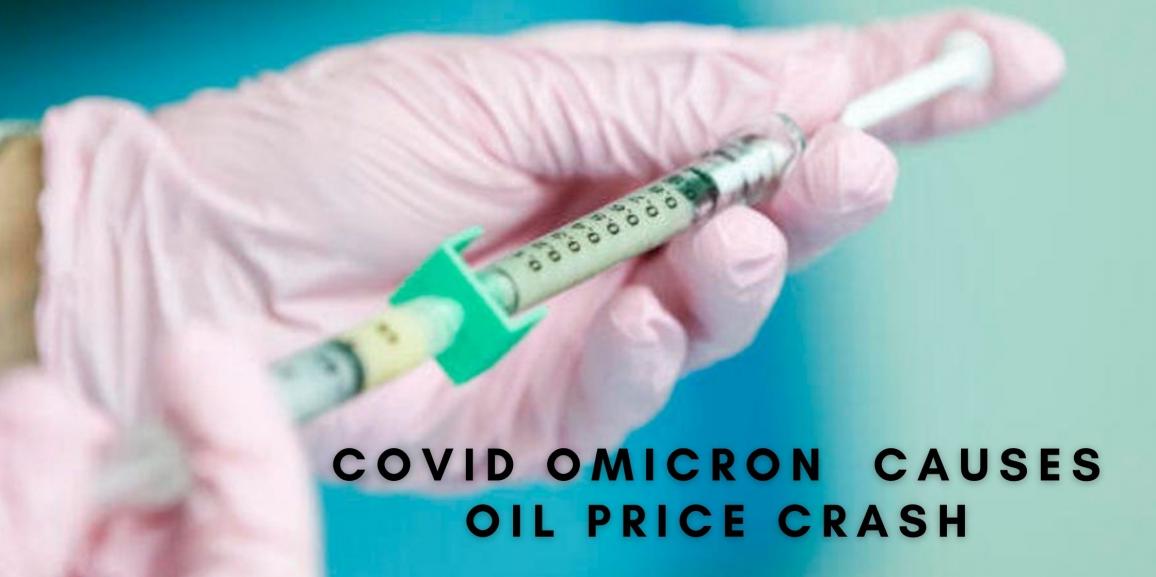 We recently witnessed a COVID oil price crash of over 10%, as the new Omicron variant begins to create fear around the world. First uncovered in South Africa, COVID Omicron has slowed the demand for oil, due to worries about more lockdowns on the way. The barrel price for West Texas Intermediate crude dropped to less than $70 a barrel on Friday, 26th of November. Brent dropped to under $75 a barrel at the same time.
COVID Oil Price Crash – Ahead of OPEC+ Meeting
It was only a few days ago that the USA and a number of other nations that consume a lot of oil, decided to release stockpiles to try and curb the growing cost of energy. Nobody saw COVID Omicron coming. Although the world is reacting quickly to it.
Next week the OPEC+ meeting takes place. Both Russia and Saudia Arabia who are attending will need to decide whether it is wise to continue increasing production. It is already said that OPEC+ is ready to suggest cancelling the already agreed plan for growth in production starting January.
COVID Omicron Prompts Selloff
The USA, UK and other European nations have already put restrictions to air travel in place due to this new COVID variant. Financial markets have already suffered, seeing a fairly large selloff. And this is before medical experts have decided whether the new variant is actually a significant threat or not.
This is almost a complete reversal of the recent trends in the oil and gas industry. With producers keeping quite low levels of stocks, and the barrel price creeping up above pre-COVID levels for the first time since 2019. The oil selloff was also made worse by the fact that U.S. trading volume was very low over Thanksgiving. This new dip in oil prices should be all the proof needed for people to realise that the oil market will continue to be volatile until the COVID crisis is over.
COVID Variant Affects Crude Futures
There has also been another COVID oil price crash. In the form of WTI crude futures. Both of which closed below both the 100-day and 200-day average in the last few days. Oil derivative products also dropped in price. For example, the cost of Diesel in the Asian region lowered significantly.
Pundits have stated that we are seeing market pricing being driven by the worst of all possible circumstances. And that the current COVID oil price crash is a huge overcorrection.
Oil Prices Rebound
As of Monday, 29th of November, oil prices have begun to rebound from this dip caused by fears over COVID Omicron. Both West Texas Intermediate and Brent crude rallied somewhat.
Officials in Saudi Arabia have already stated that they believe that this new strain will have very little effect on the market. This very much supports the previous hypothesis that this slump was nothing more than a market overcorrection.
COVID Omicron Outlook
The condition of the oil market will depend largely upon how this new COVID variant pans out. It may be shown to be an insignificant threat, with many nations already overreacting to it. In this case, we would expect this COVID oil price crash to only be a minor dip in the curve to recovery. However, if COVID Omicron appears to be as dangerous as Delta, or more so, we could see the market slipping back into the state it was prior to September of this year.